What we're currently puchasing by store location
LAS VEGAS LOCATION
Due to season inventory change over we will not be purchasing any clothing or items from September 20 -27, 2023. We will however continue purchasing large equipment and furniture (strollers, jumperoos, pack 'n plays, etc.) as normal during this time. We will resume normal buying of all clothing and items 7 days a week on September 28, 2023.
ANKENY STORE LOCATION CURRNETLY BUYING
Fall & Winter Clothing
Learn the ropes to sell your items for CASH
Make the most of your time selling and learn first
Let us put cash in your pocket today
Follow these basic pro tips to ensure you get the most cash for your time and items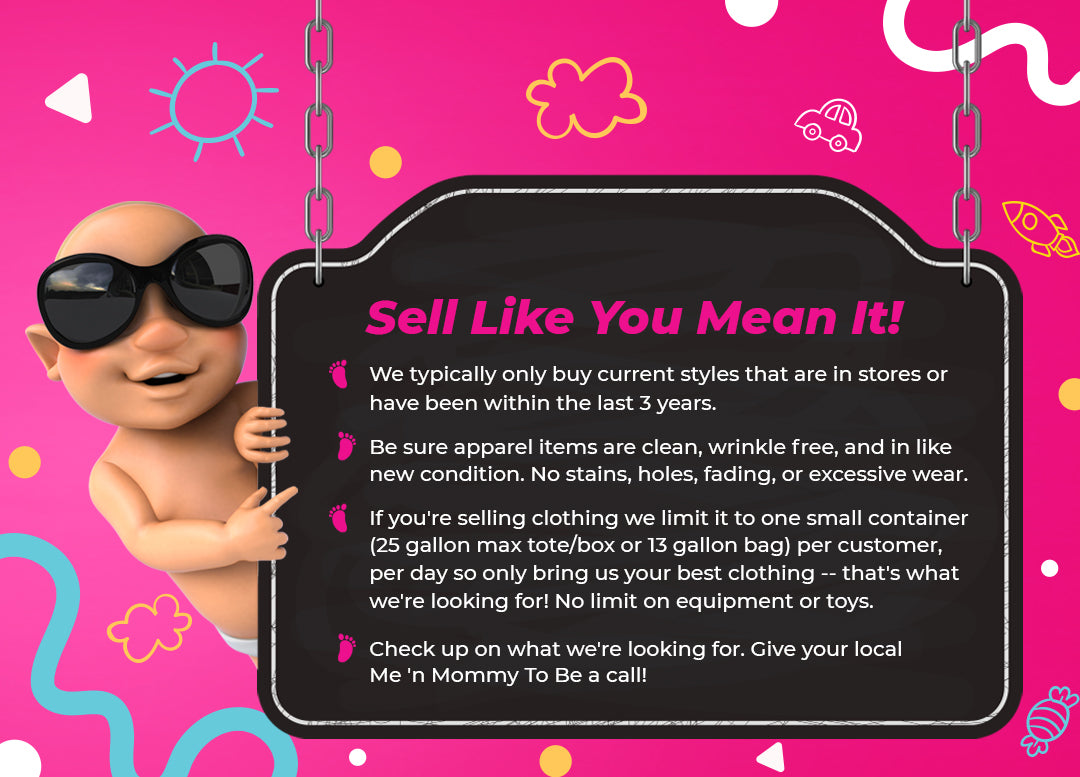 GET THE MOST CASH
Whether you choose to walk out of the store in a few minutes with extra cash in your pocket or you choose store credit to get some new styles we want to pay you the most possible for your items. Take a quick dive into how to prep your items, what we buy and how to maximize your time and money for the items you bring in.
TELL ME MORE